My Story
Shawn Tiberio is a Marine Corps veteran, serving 10 years of honorable service in the United States Marine Corps. With multiple deployments over the years and extensive training as an Ironman distance triathlete. Entrepreneurship and Mindset has become a must for Shawn.
With a passion to help everyone think more like the bigger version of themselves, Shawn has set out to work on the mindset of those real estate investors wanting to think bigger, take on more in life, achieve the goals they only dreamed about.
" Shawn knows how to get your business talking to humans in a way they resonate with."
Shawn is a successful serial entrepreneur. Building a successful real estate development company
and founder of a thriving property management business. Shawn has since turned his sites on the world of digital marketing. Over the years, Shawn has had the opportunity to work alongside and mentor other entrepreneurs as they were in the early stages of developing their business. Shawn has been invited to speak all over the United States at major entrepreneur conferences and seminars, to share his story of success as well as his proven systems and processes. With multiple companies built and sold, Shawn and his experience are dialed into helping young businesses thrive. Shawn is also the published author of the book "Fortifying Your Mind". A book focused on the five key battle-tested leadership tactics any business owner can use to increase productivity. In Shawn's book, he mixes his combat experience as a United States Marine. With multiple combat operations under his belt, and years of business experience, he has created a foundation anyone can execute and gain results.
Shawn's specialty is in the art of focusing a business message on their ideal client. Knowing who your ideal client is and exactly how to get your business in front of them. Shawn takes his experience, mixed with a tested and proven process to dial in the exact audience your business should be talking to. Ever feel like your marketing just returns crickets instead of the response you hoped it would? Shawn and his process dial in your focus so you can get your message directed to exactly who you want to hear it. Looking for a powerful speaker for your group, company, or event? Learn more about Shawn and his speaking opportunity.
Real  Talk  With  Real  Value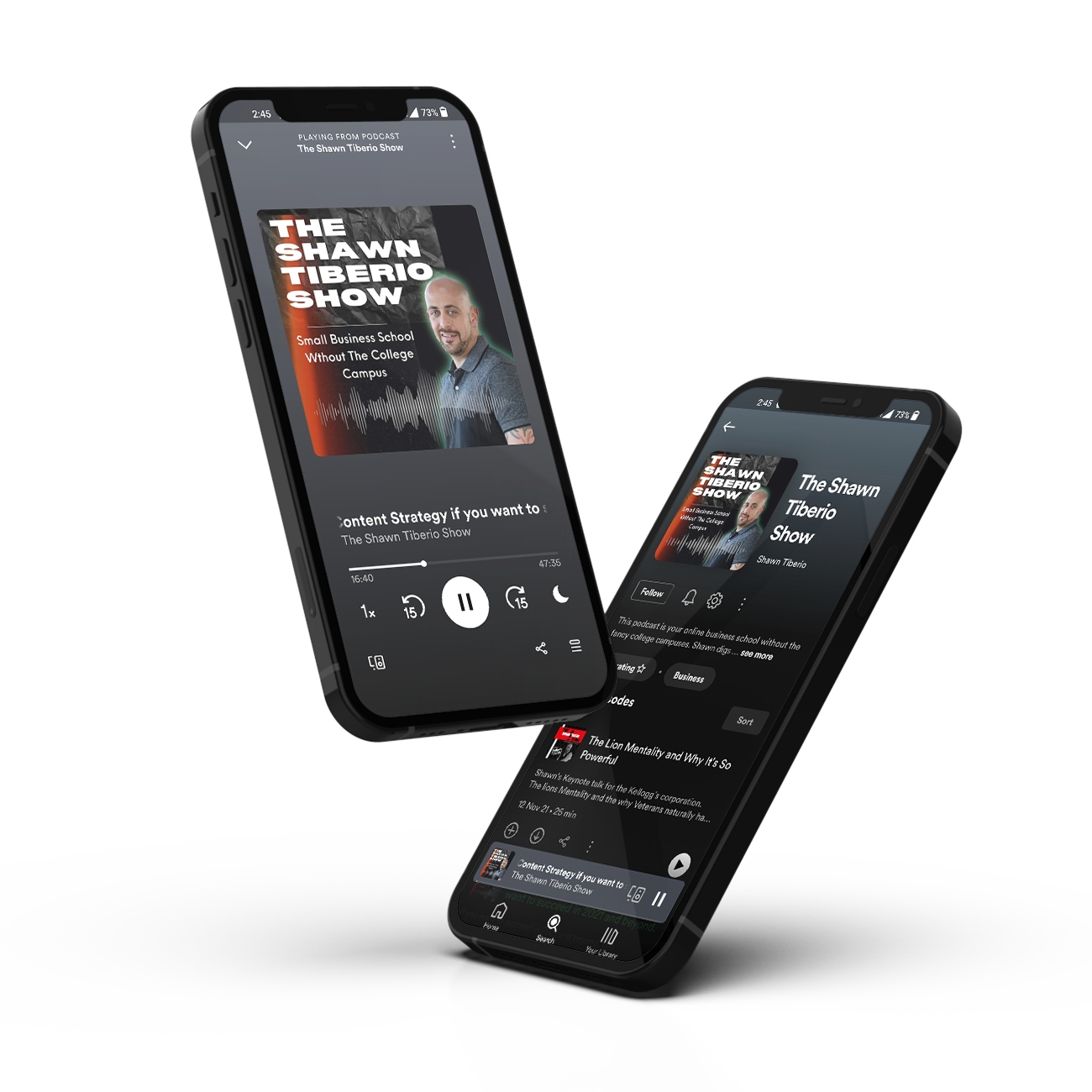 The Shawn Tiberio Show is your place for real talk. No fluff about all things business, marketing and mindset. Shawn holds nothing back. Each week you will get real talk and nothing short of that.